INTEGRATED SECURITY SOLUTION
CCTV
Sample Restaurant Layout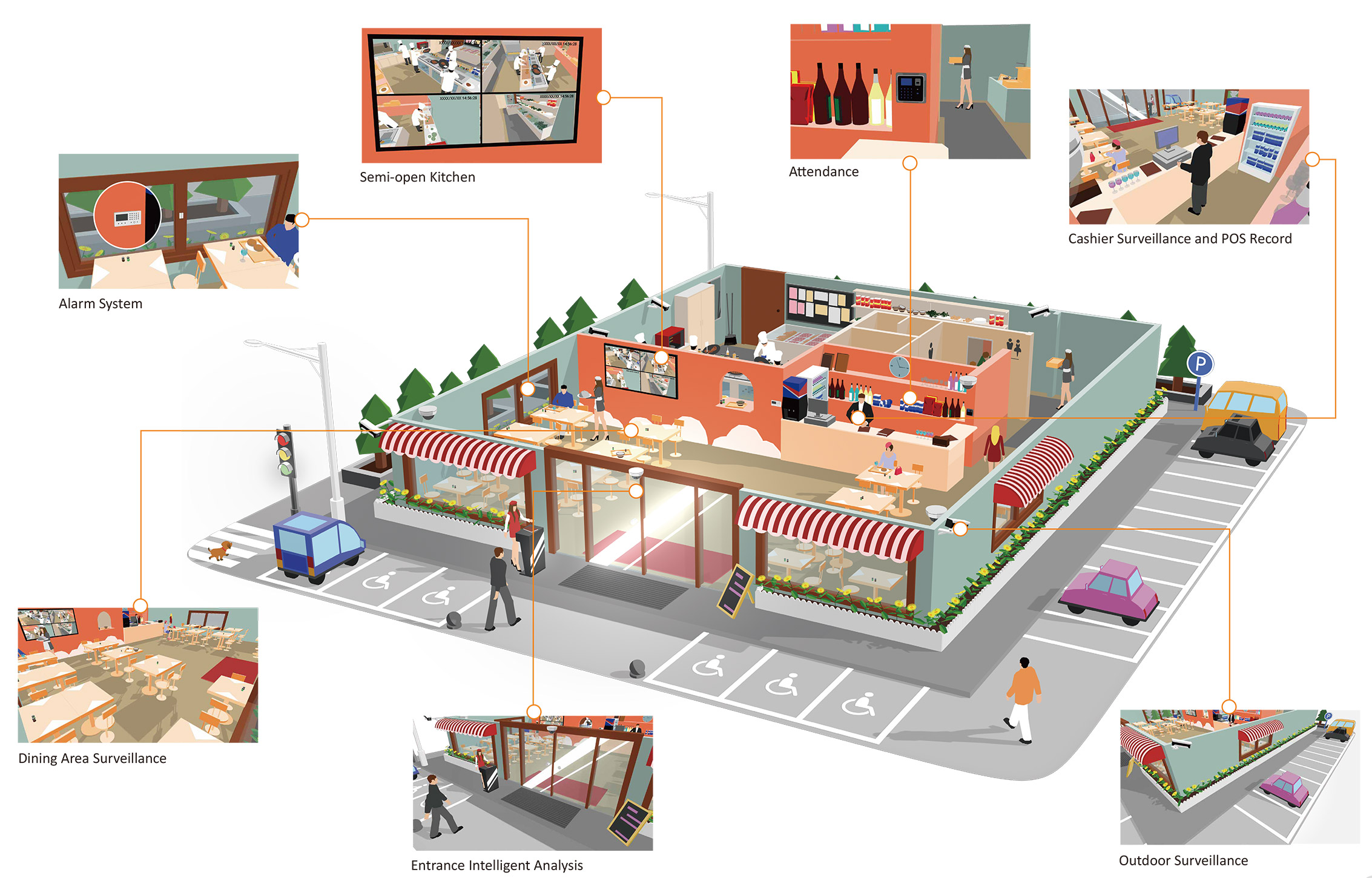 Remote Surveillance
Monitor at anytime & anywhere
Whether on holiday or business trip, the real restaurant situation can be monitored through APP remotely at anytime and anywhere.
Cashier
Dining Area
Entrance
Outdoor
Parking
Kitchen
Cashier Safety
Information
HD camera with POS record, emergency button and pinhole camera protects the security of the cashier area.
Turnover Growth
Entrance smart people analysis
Help the owner to know the main customer group
Launch specific and tailored products accordingly
Grow the business
People counting, better understanding of the restaurant traffic flow and better assistance of the restaurant operation to grow the business
Food Safety
Information
Display the kitchen food processing in the dining area to assure customers with food safety, semi-open kitchen to attract more customers.